Onsite Training
Geospatial @ UCSF does not currently offer workshops or training in GIS or other geospatial technologies. Users are encouraged to use the vendor help documents or tutorials.
"Introduction to GIS" was a past workshop that covered the basics of ArcMap and QGIS. Users can access the files and tutorial through the UCSF Library's Data Science Initiative (DSI): https://courses.ucsf.edu/course/view.php?id=5391 (MyAccess Required).
Esri Training Opportunities
Esri offers a few different training options: Learn ArcGIS, a website that contains lessons, tutorials, articles, and more; and the Esri Academy, which contains formal courses online, either self-paced or instructor-led. Only the Learn ArcGIS webiste offers some content without an Esri or ArcGIS Online account.
Obtaining a UCSF ArcGIS Online named-user account will enable a user to access all of the "free" lessons and "maintenance" courses. Instructor-led courses still require payment.
Request an ArcGIS Online Account
Learn ArcGIS
Most lessons require membership in an ArcGIS organization.
Lessons for Health & Human Services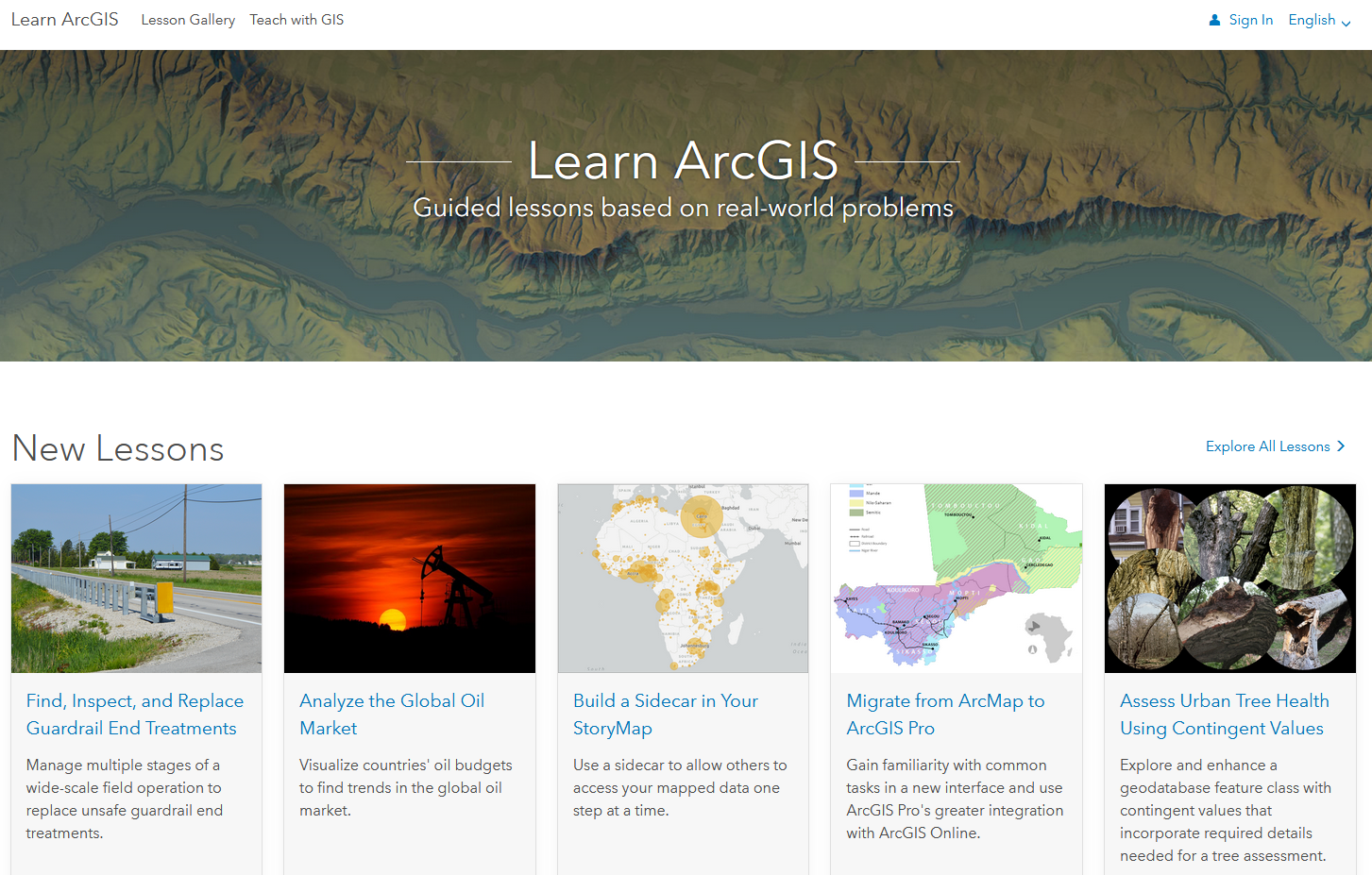 Suggested Items for Desktop:
Suggested Items for ArcGIS Online:
Esri Academy
Online courses, self-paced or Instructor-led
Requires an ArcGIS Online named-user account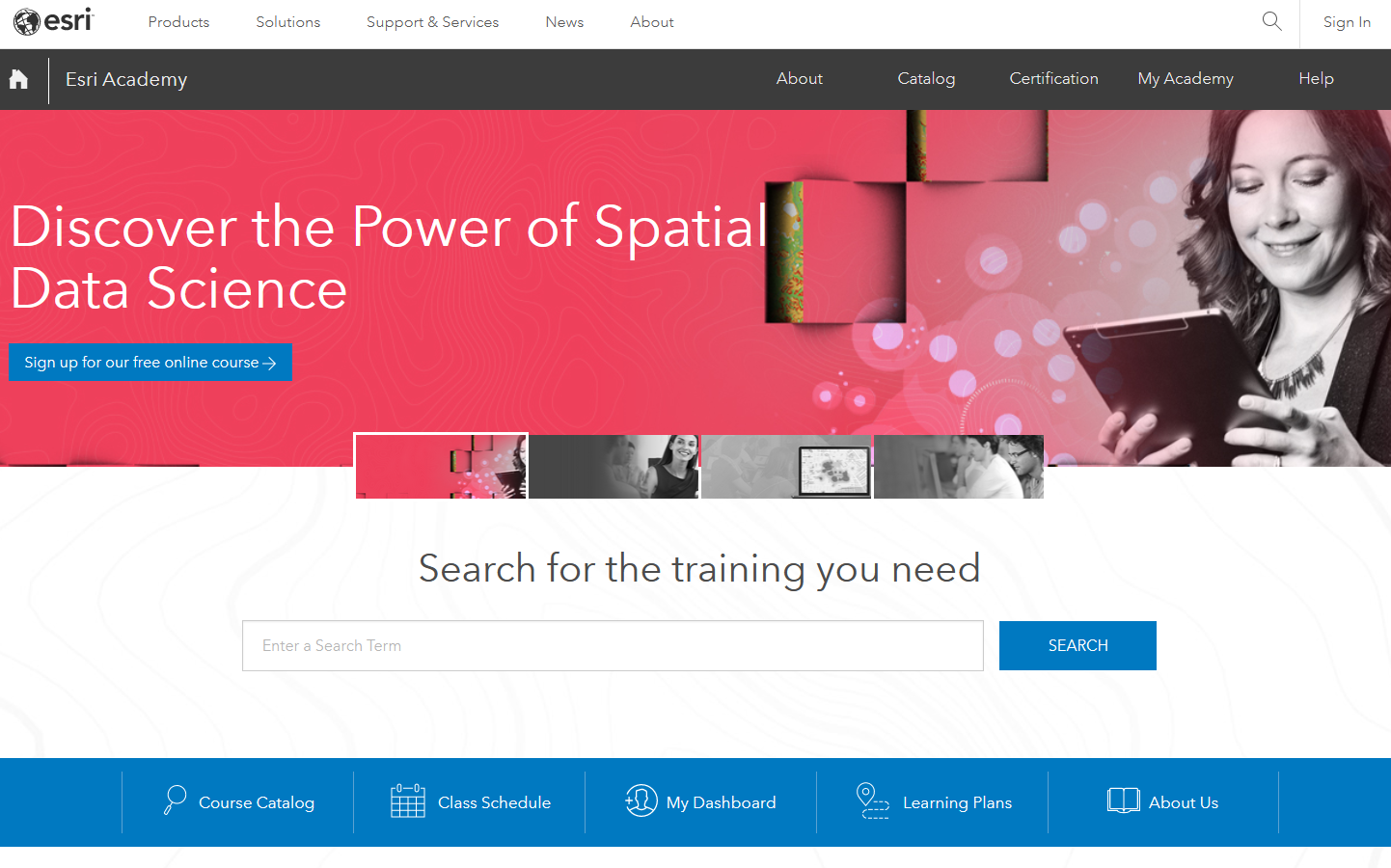 Suggested Items for Desktop:
Suggested Items for ArcGIS Online
There are plenty of online tutorials, videos, and articles covering varying aspects of ArcGIS products from specific tools, specific workflows, and troubleshooting.
Other Training Opportunities