Welcome UCSF Campus and Health Staff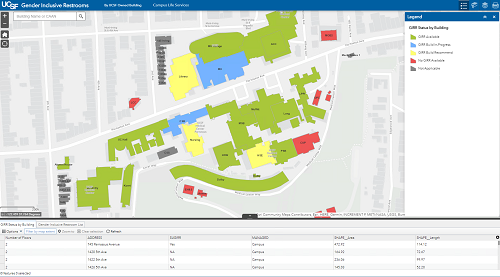 UCSF has invested in an Enterprise GIS solution to integrate location information into business operations. Departments can now map their assests and then take advantage of spatial analytics, operation dashboards, and editing in the browser or on mobile device.
If you are interested in either learning more about the benefits of GIS, ready to use GIS for collecting data or mapping assets, or need a map created, then please use the Geospatial Support Request form.
Examples of GIS for Facilities and Operations
Interested in learning how other organizations leverage GIS technology? The videos below offer small examples of GIS for facilities and operations that may be relevant to the work you peform on a daily basis.
University of Minnesota - Facilities (5m38s)
BART - Operations (3m52s)
Inland Empire Helath Plan
Training & Learning Opportunities
Enterprise GIS Access for Consultants